Bible Blitz Hong Kong 2014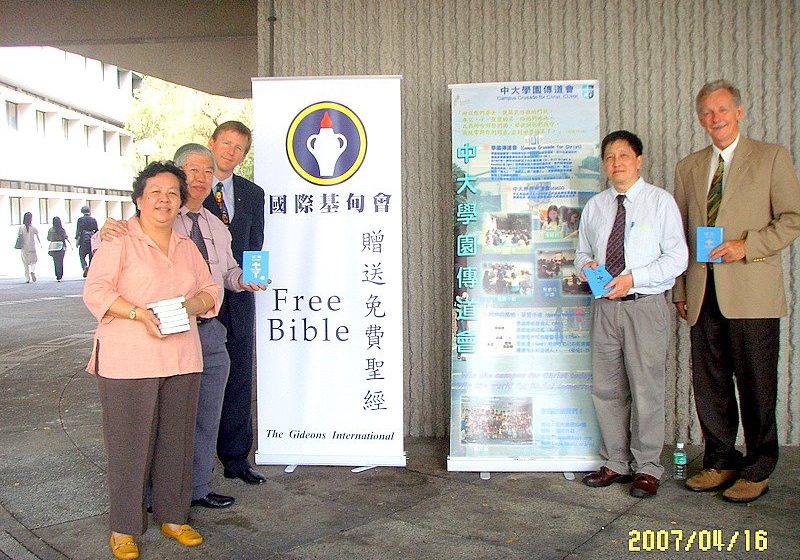 From Nov.9-14, 2014, Gideons from overseas and Hong Kong will share their faith with strangers and handed out more than 100,000 pocket size New Testaments at public squares, universities and schools. Scriptures were also placed in clinics waiting rooms and hospitals.
The first Hong Kong Bible Blitz was held from November 9-16, 2002 when over 100,000 Gideon New Testaments were distributed to over a hundred schools, colleges and universities; or placed in hotels, hospitals and the prisons throughout the Hong Kong SAR.  This year, bibles will be distributed by the Gideons from the seven Hong Kong Camps to the local universities and schools.
The following activities will be arranged:
November 8 (Saturday Evening)
     Welcoming Dinner and Work allocation
November 9 (Sunday)
     Vision Sharing in Churches
November 10-14 (Monday-Friday)
     Bible Distribution in hotels, schools, and universities
November 14 (Friday Evening)
     Closing Ceremony
Christian Brothers, especially Gideons, are welcome to participate in this great event of God, and to experience God's grace.  Please fill in the following Google form to indicate your availability.
https://docs.google.com/forms/d/1CZZhSR7Rb3SAWLG-ueccMNxcjXYzmy0ZCLF5x-hYs6k/viewform?c=0&w=1